we need more smokers wooks bro broke the green egg. I grilled today- no smoke
Had a pork butt in with the bacon. Left it for 7 hours on the smoke, then wrapped and finished in the oven for a total of 22 hours cook time. I was waiting until 205 internal temp, hit 199 at midnight. Went to sleep at 3am and it was 200, woke up at 6 and it was 201 (oven temp was around 260). Stuck in a temp probe and it went straight to the bone so I pulled it out for a couple of hours to rest. Nice bark. Bone pulled clean.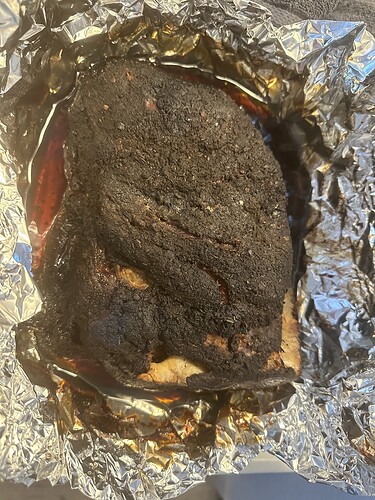 Bacon has been chilling in the fridge, will post pics when I slice it later today.
Little dump of a few things I have smoked lately. Kune rear leg, 2 kune front legs, some beef & pork mix burgers and some beef & pork meatloaf
I didn't get any pics but I did some random beef roasts a got from a friend the other night and sliced them up and made French dips with them.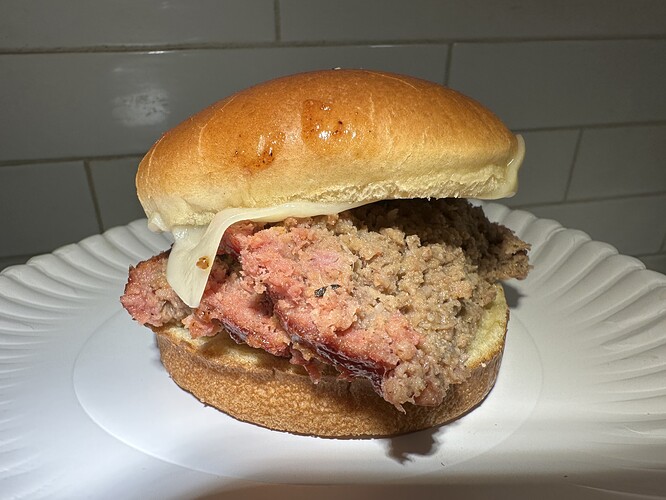 Meatloaf sammy. Chased this with a big cup of raw milk from our neighbors jersey's. So satisfying.
Wild because I have never really been a big mik guy, but this milk has changed me. Lol actually debating getting a couple dairy cows in the next few years…just need to build a barn for them before we take the leap.
I didn't even mention all the butter my wife has been making….
that looks great, definitely getting the hang of it
How was the meatloaf? I've been considering adding that into the rotation, I'm not sure what to pair it with with all the added smokiness
Thanks bro, I'm beyond thankful for this smoker. Been a real blessing. Been trying to use it as much as possible.
The meatloaf was a game changer. It was smoked with pecan. My wife's meatloaf has always been good but this shit was next level. Stoked to see her start using the smoker too.
If I was doing it by itself and not on a sandwich I would have probably done it with Brussels sprouts fried in butter.
dont have sex with the male steer.
Don't fuck your dog.
Again…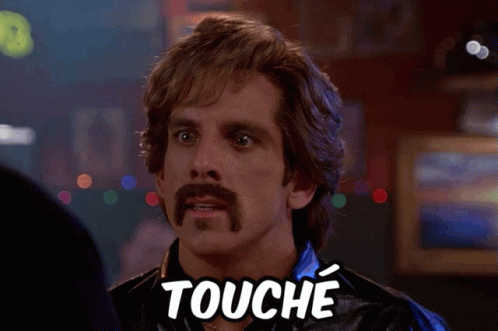 Follow up on my smoked bacon, it's not easy cutting this stuff thin but who gives a flying fuck. It's amazing.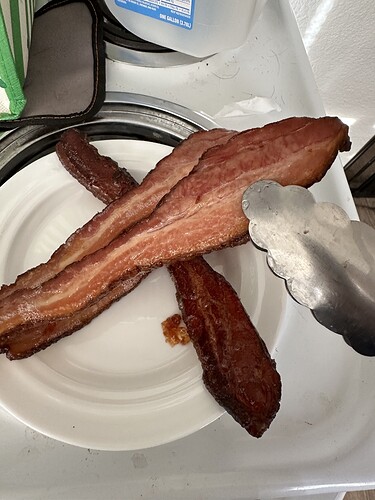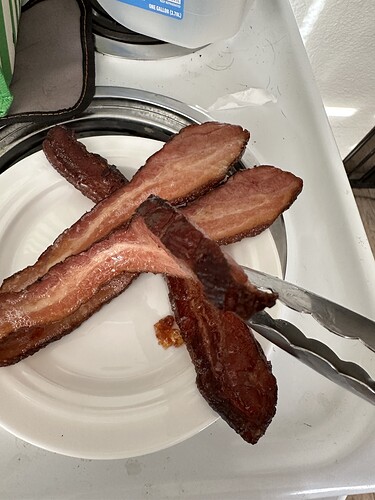 Forgive the dog hairs on the stove. Lab life.
Unrelated for this, but I hate those stove tops. Those coils are so damn inconsistent. Had them in San Francisco & San Diego & it's nothing but hot spots.
I never use the stove top. I use the oven to finish off the meat. That's why it's dirty, never gets used.
Figured which was why I said "unrelated." Keep up the great work with the pork.
Brisket lined up for this week. Going to do a smoked Mac and cheese too.