Item:Various SS Tri-Clamp Parts
Location: Portland Oregon Area
Price: Negotiable, get at me.
Bro, not a single picture is showing because you didn't wait long enough for them to upload. Maybe try again, but wait longer this time…
I'm interested as I need some TC parts, so what you got?
It's a bunch of tubes, reducers, clamps, and valves. Have some 6" and 4" plates as well
What size are your spools? Do you have any 1.5" or 3" dewaxing spools? Do you have any reducers that have a hookup for bottom fill? Do you have any 3"-1.5" reducers? How about a price for a 1 1.5" ball valve, 3" spool, 4" spool, 4"-1.5' reducer, 4" collection (like the 1 in the last picture, bottom left)?
1x 3" x 36" spool - $55
1x 3" x 1.5" cone reducer - $20
4" x 24" spool - $60
4" x 36" spool - $73
4" x 48" spool - $85
6"x6" spool - $70
2" Ball valve - $50
1.5" Ball Valve - $33
6" to 1.5" cap reducer - $30
4" to 1.5" cone reducer - $42
Some items and prices there
Have some of these tanks too.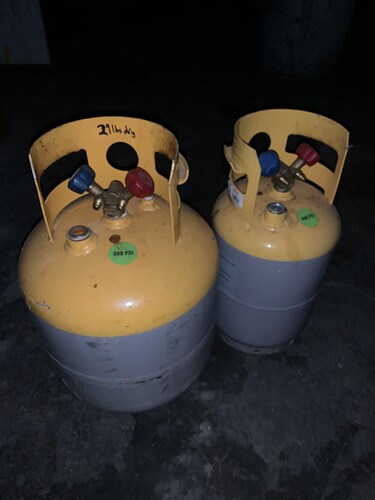 10 of the small and 5 of the bigger ones.
I can build someone a small closer loop system with the parts I have if someone really wants a small setup.
To be honest, you might have a better chance at making some money off of a small setup if you were to sell it in 1 of the FB cls for sale groups. Put together a small system, and price it at like 250-300 (whatever but reasonable) and you'll sell that shit with a quickness!
Yooooo dm me please I need some of that.
I'll take a few ball valves, got any elbows?
Shippings cant be too bad. My usps lady told me a sekret (lol), ship express. 80% of the time the package is late on arrival, if so, you get your ship $ back. I got back over 300 this month alone. But I have 600 out.
No elbows, 1.5" or 2" on the valves?
Still have a lot of parts available!