I'll pull the info just a few moments, thought I had photos of it.
Blue one is a 5000lb capacity
Black is same just has better rolling ramps & wheels on a side
do you know the weight accuracy? like .5lb or 50g something like that
I can double check but I'm pretty sure the accuracy variance on them is within .5-2.5lb ooop sorry I thought you meant once it registers
They're pretty spot on within .1-.2 of a lb
i mean what increment does the display read in my small one goes in 5gram increments
I'll have to double check the interface but I know it won't read grams forsure. I have one similar to the blue one setup in my shop and it won't go down to grams
did you have a look at that floor scale by chance?
Haven't been back up to the shop in a few days, I'll make a point to get out there this week!
I'll be heading to my shop tomorrow. Get the floor scale details and possibly dismantle the short path so the unit is ready to go and on a crate. I'll do $13,700 on the lot. Let's make a deal! If you're in Az /LOWER CA/ LOWER NV I'll deliver it.
Taking $12,500 for the short path from this post on! Come score one hell of a turn key setup for the low!
Well didn't think I'd be doing this. But
Brand new advanced extractions c1d1 booth for sale now! $50,000 for the unit. 8'x20'.
Throw in an extra $8k and I'll leave the 25 lb atlas unit with this already turn key. Had a julaabo hp 89 chiller/heater and a 6"x40" cold recovery coil. 150L collection.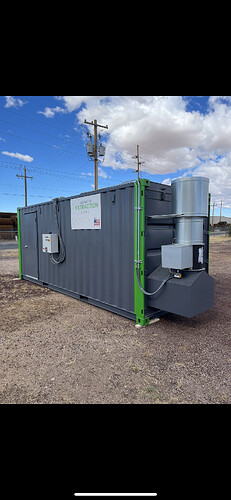 Specs on booth $50k plus $8k for the bho system inside for full turnkey booth with cameras already installed. Booth will be setup to be installed directly to your main power panel. And can be installed by me if you'd like. (Not my name in the photos, ex employee)
Faaaack.
Im in the same boat rn.
Got the same booth avail someone is non-paying for.
I feel your pain.

We're just going a different route with this spot. Sucks cause I'm fully setup but gotta do what the boss asks of me. So up she goes. If someone locks this in by Wednesday I'll let it all go for few grand less, full turnkey booth and bho setup
No ancillaries at the 8k price?
Does system have a peer review?
Thanks