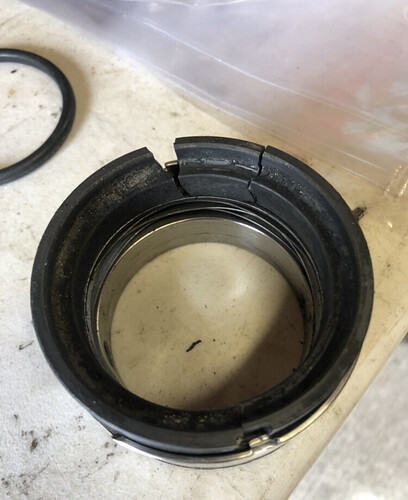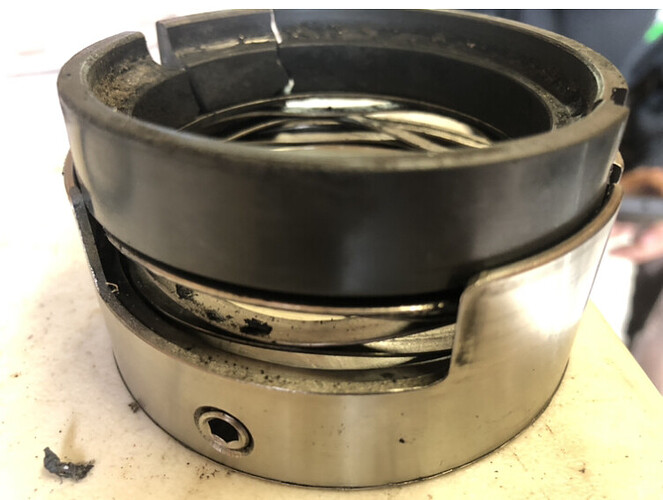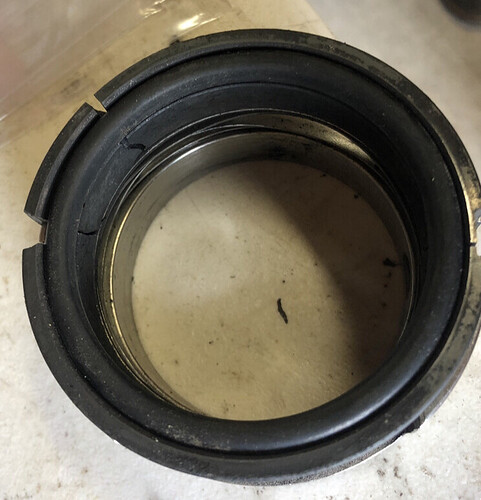 The latest batch of centrifuges I get to play with have a different flavor of shaft seal. This one is broken.
No clue on the OEM yet, but digging to see if I can find that.
Broken element appears to be mostly carbon (graphite?).
@Soxhlet, @SidViscous , @TwistedStill : have you machined graphite? Would that be my shortest route to joy?!?