You have to lower your temps to do that.
I was and still am under the impression that mechanically separated isolate needs a buddered precursor, also depends on temp used forsure.
Edit: Pretty sure I've shared this before somewhere on here: https://www.instagram.com/p/BhS8ApUFf7-/ Pretty informative caption
Everyone that I know that makes it, goes the opposite. They stay cold and only mush out the moisture content leaving behind the thca. Going warmer and warmer would melt decarb it. Lower temps would not, ya?
Thought this was just a personal luck kind of thing, but shatter never worked right, however something with a buddery consistency gave good results.
Thanks for the link with the tip about melting into diamonds. You just walked me through a mistake I made with positive results, and how to repeat it
I'd like to perform some experiments at some point😂 You both are correct I've heard a few different processes work forsure.
I was (am) under the impression that the success of the CRC tech is primarily because of the carrier solvent as you push your extract through the adsorbent media. You can compare color between something that is filtered using the same media and ethanol as the carrier versus a hydrocarbon mix. The color of the ethanol extract can't get nearly as good as that of the CRC. Sure golden extract is possible with ethanol, but the Clorox clear is not.
I think that your results wouldn't be any better than the ethanol filter, since the only "solvent" you will be dealing with is whatever terpenes are in the extract. Its an interesting idea, but i have my doubts.
Why not dry sift it first, mix some t5 in there and squish it? You can make distillate looking rosin like this by putting it in the oven and decarbing after the squish in a Mason jar with the lid on, idk if youd be able to prevent the t5 from coming through the bag though
I'm just now getting into rosin but I think the most important factor is freshness when it comes to color. Kief a week old will come out very blond almost white. I've pressed kief from the same strain that stored in the freezer for one month, and three months, and the color and yield get dramatically worse over time.
Jungleboys rosin has been getting some very clear rosin recently, and I know others pressing bubble hash can get basically clear rosin on the regular.
Terpenes are hydrocarbons
We all know that the fresher the material, the clearer the oil. In fact prematurely cut plants make the clearest oil. But that is not the goal of crc
While I understand what you mean, not all terpenes are only carbon and hydrogen. The real factor of interest is probably the polarity of the molecule, which for a mixture of terpenes can be all over the place, making them more similar to ethanol, with its polar and non polar ends.
The point im trying to make is that I think the adsorbants in the CRC tech are more effective in a non polar solvent.
Gotcha.
Honestly I made a post awhile ago about pressing butane-wetted material and @Deleted thought I was crazy haha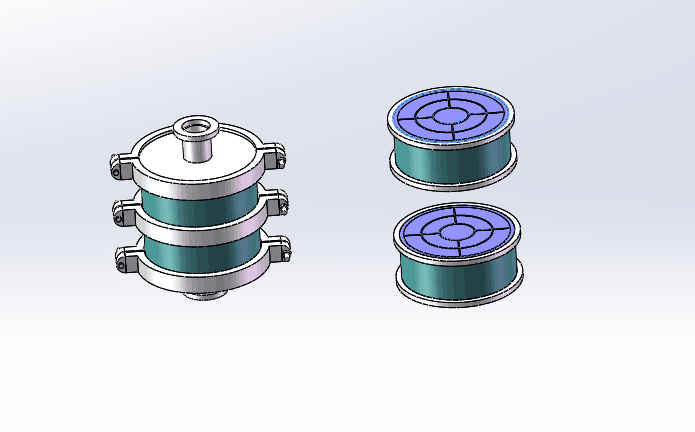 We can design Vac CRC with dual 5um 4" Sintered Filter.
OEM or ODM welcome discuss
Max 300-400psi
CEMA Instrument
We can design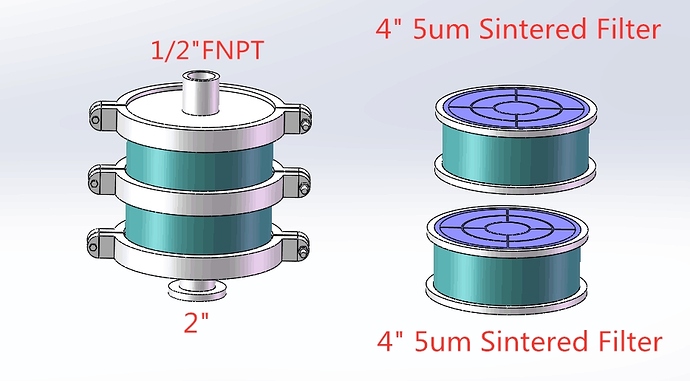 CRC with dual 5um 4" Sintered Filter.
OEM or ODM welcome discuss
Max 300-400psi
CEMA Instrument
Working with a filtration company right now that uses paper filters to remove TCA from wine. They are working on a filtration through the pressing process in order to prevent any contamination right from the get go… Might be a cross over in tech that will show solid results for us.
You can try our Sintered Filter 1um and 5um 10um 15um 20um 25um
dm
Cema Instrument
Please just make a post about your filters instead of cluttering up other's posts with your spam
What happend to this feed? Anyone been squeezin through filter material? Ive been terp additions to rosin in order to create an easier pass through for medias. Before the re-introduced plant dirived terps, i tried heating the solution but noticed serious degration of the sample. Will try to create a close loop filtratiin vessel that will allow for better controls but have had some pretty interesting result with the simple intro of terps ( extracted from the plant material post mechanical trichome seperation)
I havnt tested any bleaching clays because of the viscosity issues but medium carbon chunks seem to be a good scrubbing material followed by a pass through of silica 60. Anyone else seen colour remediation of rosin? What are we all playing with and how can we put these concepts together for an sop worthy process? Seeing alot of interest in what the industry calls solventless (although im litterally extracting a solvent from the plant itself hahah) there is actually a compliant processor coming online here in canada that is scaling up traditional and innovative hash making methods. I can only imagine you chem guru's could help strengthen that process a whooooole bunch


@Future @Dred_pirate @Shadownaught