It was noted that the sharing and nurturing concepts behind this forum's formation have changed with the times and readership, as well as technology and resources available to the market place.
Perhaps more like it was when I first got involved and secrets were closely guarded by mostly outlaws (someone operating outside the law), to both preserve IP and to stay out of jail.
Standards were, "This is some primo good shit."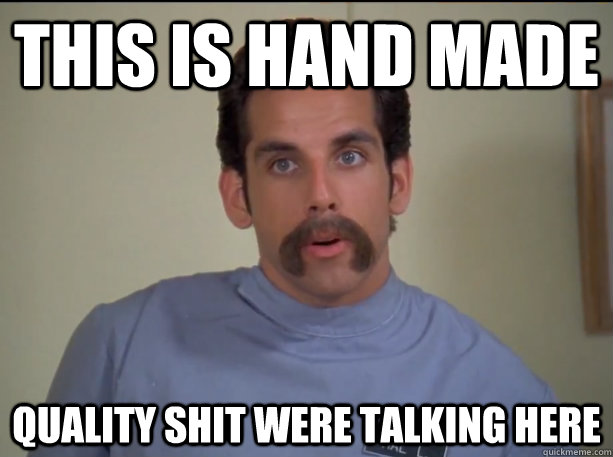 At that time us original Skunk Pharmers freely gave away information and stumped for legalization, which amazingly came to pass, so that more intellectual property and resources are available in our market place.
That influx of new resources and technology readily available but previously withheld or limited, has caused our market to mature at a faster than average rate and similar to the gold rush has drawn lots of talent looking for a profession, con men looking to fleece us, and deep pockets intent on maximizing their shares.
Remember the California and Yukon gold rushes and notice who spent all their resources and did all the heavy work, and who ended up with the gold.
As a result the cannabis market place technology is expanding exponentially, it is rightfully more cynical due to bad experiences, and there is greater focus on IP. Follow the money……………
I freely donate my time and resources because I am retired and, in a position, to do so. The only two pro quid pro consultations I accepted was in exchange for trade marking and certification services.
WolfWurx, Inc was in support of my son's start up efforts, which he alas became disenchanted with, so I traded it off to return to retirement.
Carla and Joe donated information and services, but also derived income from consulting contracts that came their way because of the attention our group got doing helpful things pro bono.
Returning to today, IP's are jealously guarded, provisional patents have come into play, and as was noted on this forum, this forum has changed with the times.
We are still going through a pandemic that has us isolated and national statistics show domestic violence rates are up about 50% and murders up 25%.
As was noted, there appears to be less nurturing on this forum and more disruptive win or lose battles versus cooperation and compromise.
Sooooo, what are ya'll's thoughts on what the readership really wants?