Looking for someone who manufactures D8 Diamonds. To purchase
HAHAHAHAHAHAHA. Laughing.
Give me a million bucks and I'll fire up our 15ksi system to shit some out
Or you can do like the solventless guys and squeeze some cold disty into a diamond mold and hope it doesn't get too hot out
I'm sure with a little protection chemistry you could achieve this. But then you're getting into real protection-rx-deprotection multi-step synthesis stuff that a lot of people wouldn't be able to source or perform comfortably.
There doing it without a protection group
They being the guy who isomerized inline with clays or they being a specific group of individuals.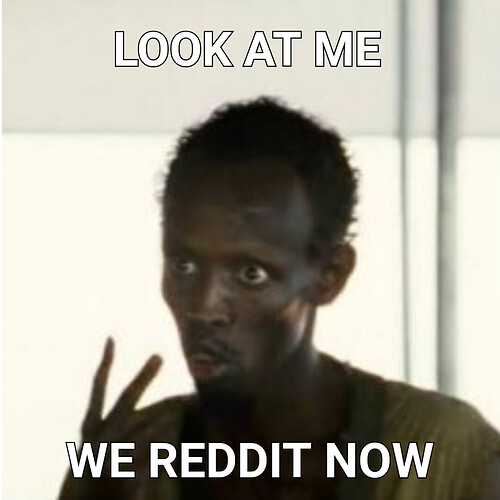 I dunno even know if it's possible or not, but Jesus, really? This place is ridiculous now, might as well he called futured8 or something.
Im new on here is there something wrong with trying to find a product
I think they're saying d8 doesn't crystallize so diamonds aren't an option without an unreasonable amount of effort.
A few ppl on here have shown cbd a will isomerize to thc a without breaking the acidic group off
There's that guy (the inline hydro carbon guy) and I believe @Curious_Roberto has done it too
Nvm lemme find which user it was
It's someone with a cat as there pic lol
This didn't use to be a place for d8 slangers to come from some google search looking for 'd8 diamonds'.
It used to be a forum dedicated to people who actually do the extraction process. It was a forum for discussions, not grey area slanging.
I believe it. The reaction should happen below the decarb temp easily, why not? Hell most organic solvents boil well below decarb temps. I'm just saying if it were an issue there's a way to solve it with protection schemes.
Well by reading all the different posts I have read it looks like times have changed
To be fair the request has spawned discussion about chemistry.
They obviously have, and for the worse, but since you here read up and enjoy.
You're not going to find d8 diamonds for the amount of money you have though, that's not an insult, it's just saying you're asking for a product that doesn't exist in large quantities.
I know nothing about the chemistry
Noted, that's why I kept my replies civil lol.
Got it thanks for the info I have suppliers who manufacture them but I thought the price is way out of line
Are you sure they're real? I mean, we're not the end all be all here, but that's a bold claim to make.