I did a thing. And it works. it's viable for me. And the space I have. so take a look.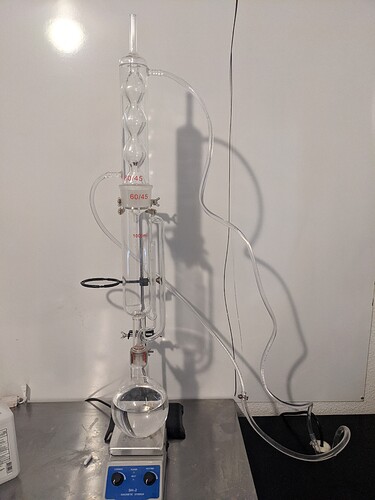 using an aquarium pump and a flat bottomed high rimmed pan , I turned my lab fridge into a viable chiller. I have $140, 3.3 cubic ft hisense fridge from Walmart. it has a small freezer compartment in the top. that is where the pump and the pan full of isopropyl alcohol are stored and makes direct contact with the coils that provide the cooling to the internals of the fridge.
on the top there are three holes drilled. 2x1/2-in holes to accommodate an in and out flow tubes. and a 1 and 3/4-in hole, to accommodate the power outlet plug.
The hole saw created a nice channel for the plug in the insulation. The insulation was wrapped with parafilm and put back in the original hole.

edit: the pan is actually two pans connected. The high wall from a bundt pan, and a shallow flat 8 in cake pan
total cost to make ~200+tax
the value of having cold sodie pops AND a chiller : Priceless