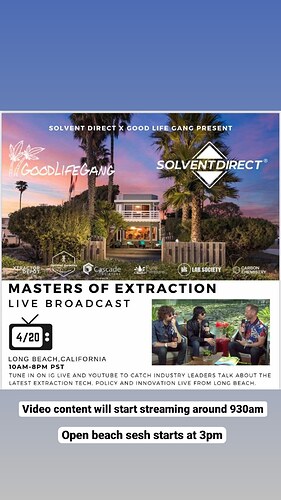 My IG live stream starts around 9:30am and will cover all of the panels
Beach sesh starts at 3pm. Its a public beach, so don't bring any glass bottles, and because it's a public beach we won't be limiting who comes.
Will have BBQ for the first 50 people, and cold water for all. Several pop up tents for shade and dabbing.
Look forward to seeing everyone there!