There's a ton here, and hopefully this thread takes off!
my record is a 5 lb bass 17 lb chicago king salmon. I saw a giant salmon at the cleaning station that was over 30 lbs from waukegan. tonight would be a fun night to fish with the snowstorm and waves on the rocks. BUT the assholes put up a fence and now you cant fish in waukegan on the rocks. Id prolly slip and die in a rocky hole anyways. I caught like 3 big salmon and getting across a 1/4 mile of giant boulders with huge gaps is sketch as f and that was before my injuries. I remember one time- waves crashing like crazy, im the only one there and the salmon hadnt come in yet. Next thing- im catching chrome king salmon every cast as they come in the first time.
My record bass was in fall and i mustve dropped the lure on its head. It hit and was a great fight too. The salmon i use rattletraps most of the time or glow lures and deep divers. late season salmon who swim in circles of the harbors like a tiny white jig.
Nice sheep! For some reason I can't catch a damn thing other than sheep's.
Youre a lucky one. Ppl chase and chase sheepshead and come up empty. Fiddler and a small circle hook with a lil lead and u should be cooking with gas.
10 miles from lake Michigan here!
There's nothing wrong with a poor man's lobster. Makes great tacos
I don't try for much other than Salmon here. These were pulled in an hour out of the Columbia
These ones the Willapa
Does anybody live in a climate for ice fishing? That's the best. Ice fishing in a shack in the middle of some frozen lake is an experience in solitude.
Even cooler if you can drive your car onto the ice to drop off the shack.
It's like a hunting blind for ice water. Only instead of waiting for an animal out a window, it narrows your focus to a 8-10 inch hole in the ice. Bonus points for flag trap fishing. Epitome of lazy.
Most times you can even drop a fish finder to make sure something is present that's worth your while
I'm in a tent area. Gotta go further north before they have the permanent tow it out on the ice huts😂
I used to spend a lot more time fishing. This is a recent one from this fall, right from my backyard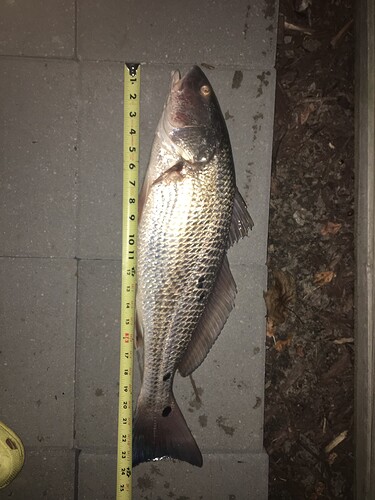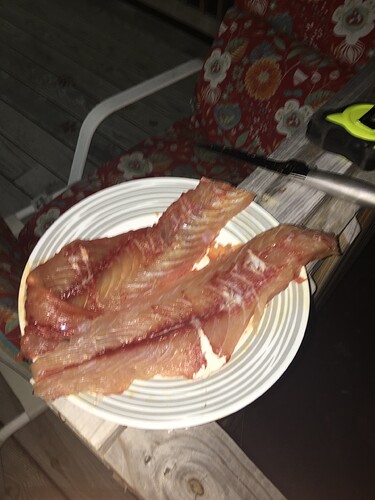 That's not Ohio

sheepshead is my favorite inshore fish , no contest
Willapa is such fun fishing
Is that a Corbina? They have those on the east coast.
That's a red drum, aka channel bass and redfish.
They're amazing animals. There's a slot where you can keep them, 18-26". They'll grow up to 100 lbs and live as long as a human.
They also are really tasty.
White Sturgeon here is similar, where it has a range you can keep, lives forever, etc. They also can get unbelievably massive (1000+ lbs). Fucking dinosaurs
Looks just like Corbina which I can in San Diego. They eat sand crabs and ride the surf into inches of water and you can sight fish them.
Here are some of the recent shots I have on this phone. Need to dig up my hundreds of salmon and sturgeon pics I have from my years in Washington.