ok so this definitely isnt my first coa, but I can't say I've ever seen the top line before. Whats the takeaway here?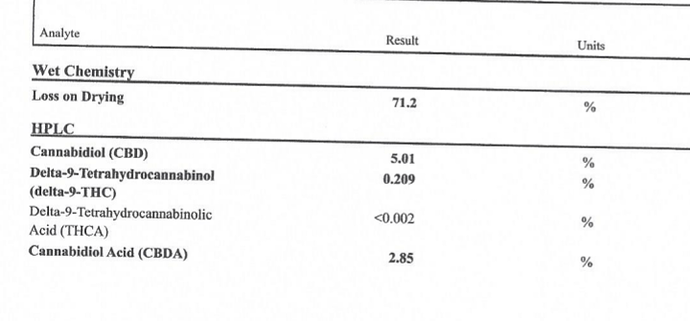 The sample was wet before testing but after the moisture loss test the dried sample tested as such?
or was it seperated and the wet sample had these cannabinoid levels?.. i. e it would test hot if dried??