Yes but they're not in stock anymore
I got a 20l of best value vacs for $2720 with free shipping during their harvest sale. I also got 10 gallons of heptane and service plan that brought my total a little over 3k.
Might want to check them out as they are doing a Black Friday/cyber Monday sale now.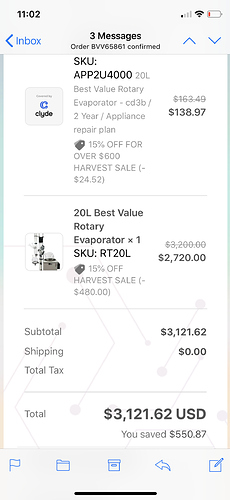 Daaang bvv would be a much better choice
Ya I figured it was about the same price as it would be to get from China with the advantage of getting the two year protection plan, also the BVV model has motorized lift instead of manual.
BVV no longer stocks the manual lift rotos in 20L- I'll call em and see but if they decided to stock them again I might be able to get a better deal on em for you.