Item:Recirculating Chiller
Location:Shanghai
Price:$500-1200
Limited time offer. 1 blow pop and half a bag of big chew. Even swap, no swindle.
Which one is made in China? The blow pop or the big chew?
I'll see your blow pop and big league chew and raise you a piece of string and a thumb tack. You know how many things you can do with string and a thumb tack?
I've got some belly button lint and a button I found in my pocket.
I have a well used sharpie, been in many poopers. There are many sharpies like it, but this one is mine.
Why stop buying?Our machine is not good or you are not good?
You can send one to our lab and we will try it out and report back to the group here. How's that?
Pls add my whatsapp:+8617826809523.We can talk more details.
Hay Chinaman, I'm willing to except the odds of you being a good person. Numbers are in your favor.




We… ALL have a problem with your oppressive Government "CCP" and what that has done to the WORLD in 2020…
But if you have any LEAD filled carts, I need a handfull.



I'll trade you a strawberry Rollyrancher, a 41% CBD 1.1g pre-roll & 4 grams of compliant Delta 8.
Deal?
EDIT…I cant believe I left out Mr.ClearCut…where do you fellas think the Vit E came from?
I'm old. I don't know how that WhatsApp stuff works.
You do understand I have no interest in buying anything. I'm only offering to evaluate your product and report back to this substantial marketplace on our experiences with it. Good and bad.
@Lp_MotaCannabisCo pew pew


Hardware error or operator error???
I see all you guys trying to come up on my chinese experimental shiny machine. How about 1 brand new, unopened and fresh bag of Haribo goldbears.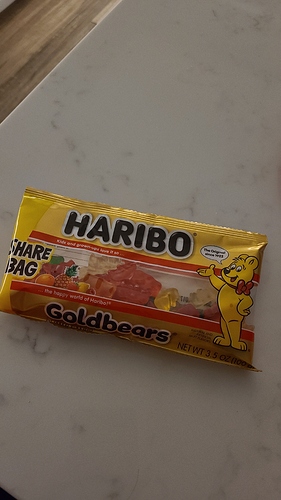 I'm cheap. I need a recirculating chiller. I still wont give you my business because of the horror stories I have heard. Your product, and your customer service is terrible.
You should stick to making childs toys…not laboratory equipment.
Maybe the customer service is bad because you're bad,because we are kindly to our customers.Thanks
Also, Dude, "Chinaman" is not the preferred nomenclature.
LOL wut?
The customer service is bad because you don't fix your cheap broken equipment.
Your ability to defend your company is pretty poor. You aren't able to answer questions, or give information on your products.
Go the fuck away. We dont want your garbage