But flags don't work here


Why I moved it here.
Yeah - it's a bit confusing. The posts that started outside of the echo chamber maybe are still vulnerable to flags even after the thread is moved?

Everything in vulnerable to a flag, it's me who ignores the EC flags not the computer, though we can hide the flag button in the EC I just haven't in case something really harmonious is going on here.
If voted into trust level 4, I promise to ban harmony
Havent tried yet
Waiting for more diamonds to make worth it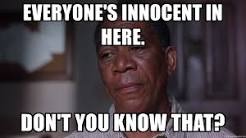 watch this magic… me and @Bagled typing at the same time… how does 1 person do this??
Stop lying you know you're me. Scammer
Who else do people think you are?
Hahaha I almost want to be mad for taking advantage of the gullible but this shits like a life lesson documented. Did him a favor
And I'm batman with a Ford added to my name.
Extra Chadford
I wonder what he tells people his CBG kief and distillate mix to hash is
I didn't take advantage either

Yeah, this is where I'm a neutral party.
I see the shady asking for shady then mad when surprised. Lol
Maybe I should just start replying to people my crypto addresses
Ask me how many people inbox me about moving weight
Lmao and completely ignored
Real hash, i had a bunch of Europeans i met with and that what they were doing. Tbey could easily get cbg kief but all the border checkpoints had really hurt the traditional hash market from the normal places like Afghanistan etc. they needed the d9 so it still had the effect.
Gotta get them converting sadly or growing their own.
Stop relying on exports on a fucking weed that grows under almost all conditions