Does anyone know any good sales going on at seed vendors that ship to the U.S?
Use future4200 for discount code, they usually hook you up with extra as well
Today is my daughters 17th birthday. She wants free seeds for her dad for her birthday. Dank ones. We almost named her Mary Jane, but named her after her great grandmother instead.
Edit. If I end up buying any, I will definitely hit up @Capttripppp
I just got 60 Humboldt seed co beans for $400… Pretty good dollar to genetic wise. Paid full price though.
If u have any interest in our new lineup.
I can do buy 4 get 2 for 0 extra.
Thats 72 seeds for $400.
I don't instagrams but my old lady dose and she's going to follow steps 1,2,3, tonight.
if you're looking for smth specific, Neptune Seed Bank is running 25-75% off until Sunday but they don't list what brands get what discount unless you add a discounted brand to your cart or you received an email.
Example of the 25% brands:
AB Seeds, Cult Classic, Crane City Cannabis, Elev8, Fresh Coast, Honey Sticks, Jungle Boys, Lit Farms, Lovin' In Her Eyes, Purple City, Seed Junky, The Cali Connection, The Captains Connection, The Plant Stable
30%: Alpha Kronik, Bat Country, Bulletproof, Canna Research, Capulator, Cosmic, Compound, Cool Beans, Dark Horse, Diamond, Dying Breed, Fire Farms, Fire New, Gnostic, Green Bodhi, Grow Today, Huckleberry, HSO, Lone Star, MMS, Mosca, Night Owl, Pheno Addicts, Roc Bud, Solfire Gardens, Thunder Seeds, Tony Green, Twenty20
The 40 and 50% are the largest groups, Cannarado is in the 40%.
(I'm running a handful of strains from Cloner/Capttripppp, they're all winners and I can't wait to get cuts from friends of Sunoma's Blueberry Abuse. I'm just throwing Neptune out there in case there's a certain brand/s you're chasing)
Terpyseeds has some stuff on sale, looked like 25% off thug pug
I received email about 4/20 sales from the following:
Terpy seeds
Neptune
Supreme
Platinum
Heavily connected - 30% everything
Beegen's beans - 30% everything
Thanks alot everyone. I appreciate the thorough replies. I always have the hardest time deciding what breeder or vendor to go with
They well? I can't keep up with anything. But much love and miss the communicado
I got 420 sales emails from Neptune, Great Lakes Genetics, The Vault, and ACE. Filled my seed quota already at the Immaculate/ Humboldt booth at Cannifest a few weeks ago.
Just hopped on here and saw this thread…very cool. I've got 40% off hokuseedco.com till midnight. A little bit of everything. Happy 4/20

Sierra Nevada Genetics 42% off orders over $100 with code 420SALE
Archive Seed Bank in PDX had a few $500 packs of Moon Glow.
We stood in line for the Moonboots clones and had fun.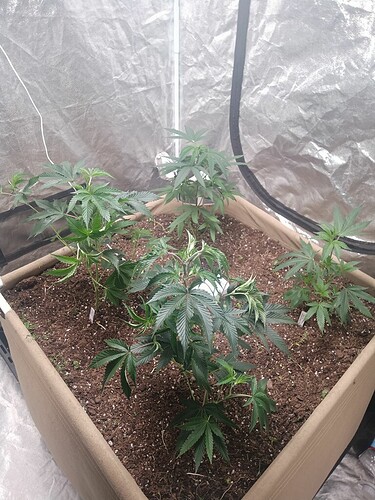 are these moonbow112? I didn't think they would release that or are they crosses of moonbow? Like in Cali alien labs has the exclusive to running moonbow112, in Michigan fletcher Is partnered with Pure options/pure gro who has the exclusive. That's awesome if they dropped the moon bow 112 clone only
Doh! Moonboots I meant. Moonbow was $500/10 pack of seeds on 4/20/22 at Archive.
i like glg, i have a bunch of private stock from them
archive has like 1 male right? its good seeds but zero effort breeding the same male